1. Meenmutty Waterfalls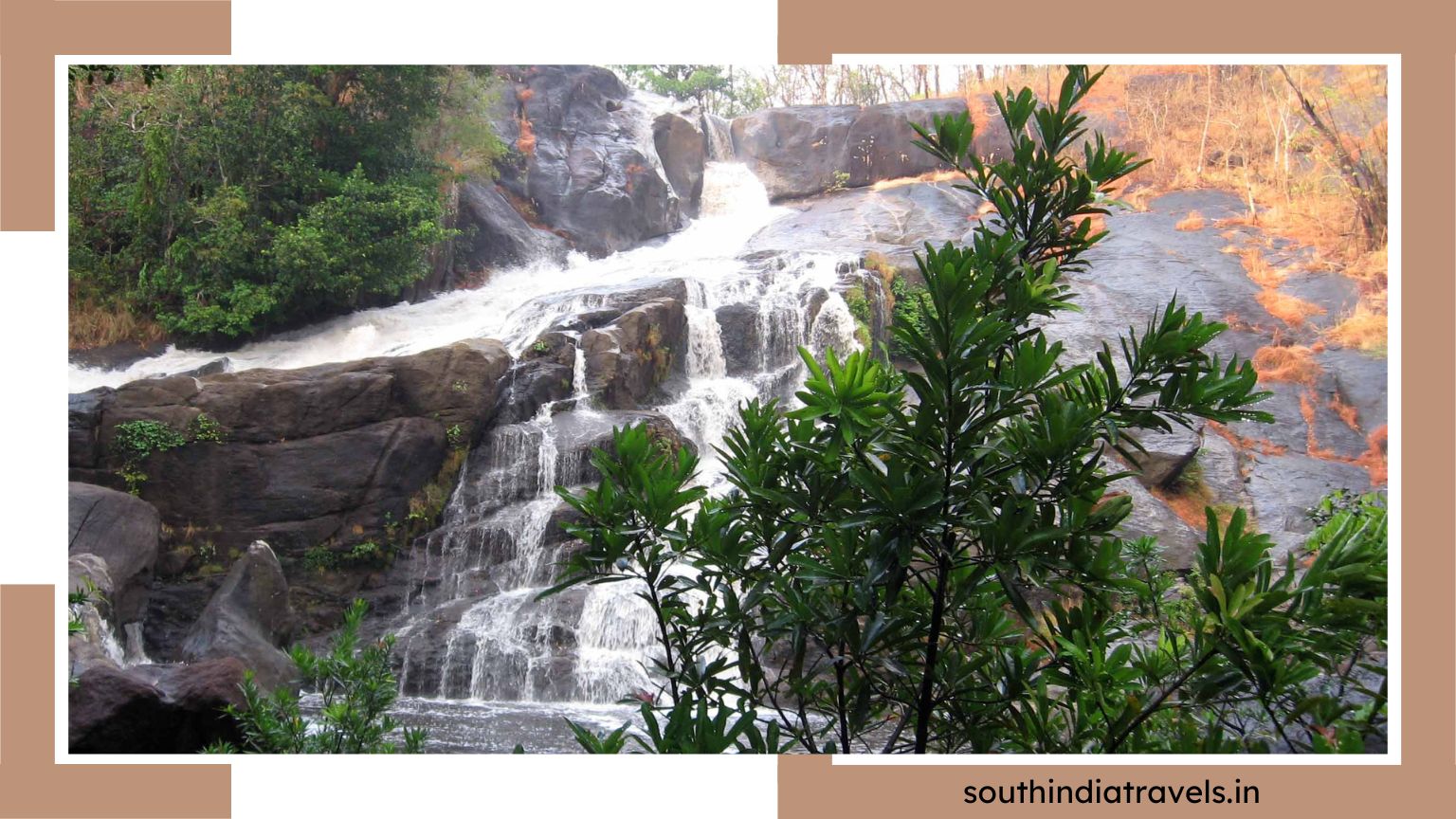 Meenmutty Waterfalls is a delightful and serene stopover whose love for nature knows no bounds. The sound of soulful crashing of water from 1000ft makes the entire rainforests dance with joy. There would be hardly any person who is not mesmerized with this enchanting vista. You can reach here by indulging in a 2km trek. The waterfalls flow in three separate levels and there are three separate viewpoints to see the cascading falls through your eyes and lens. The lush greenery all around gives refreshing vibes. No doubt why it is one of the most beautiful and top tourist places to explore in Wayanad.

2. Ghat View Point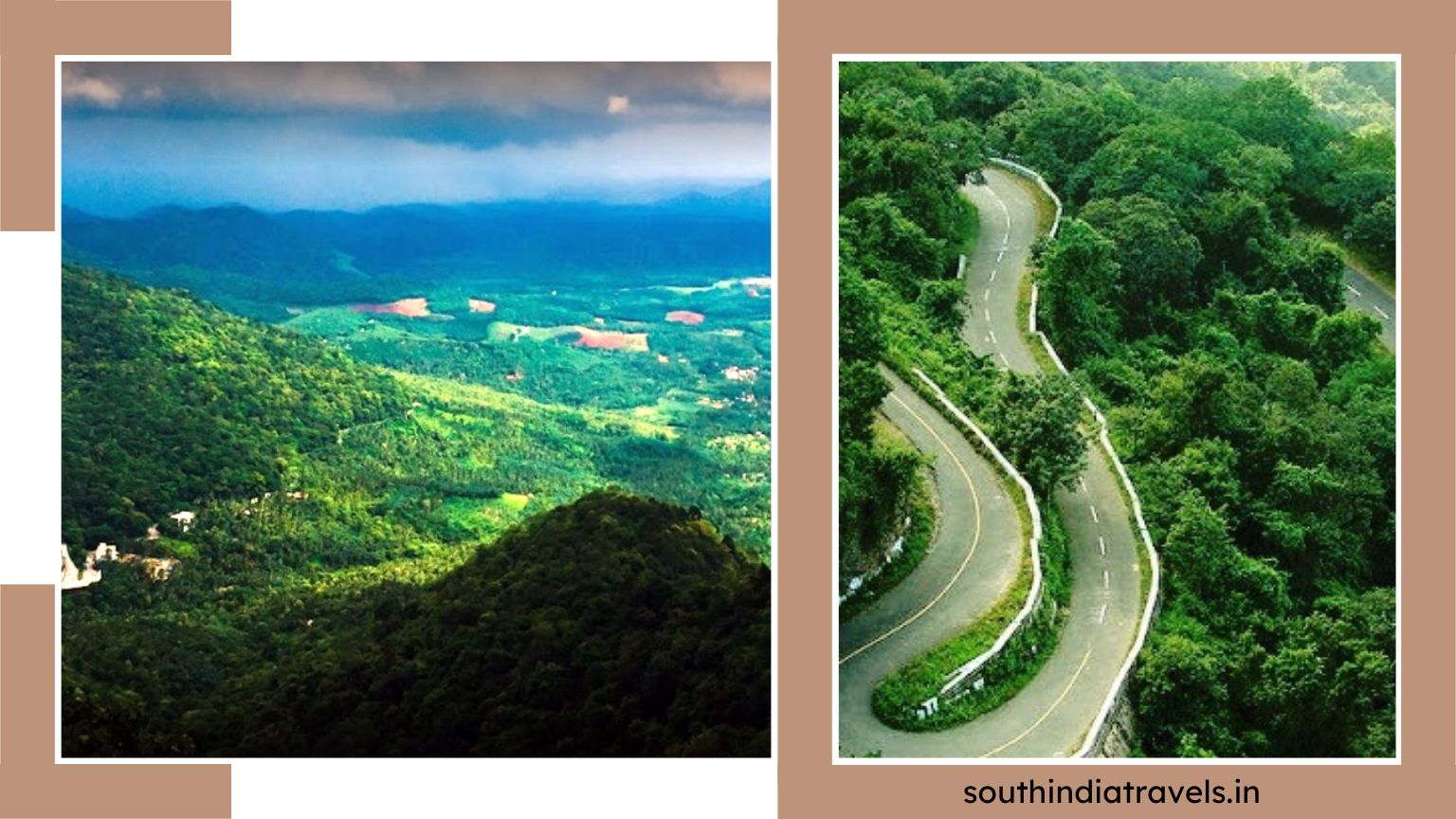 Ghat View Point is decked in the highest locations in Wayanad. Imagine you are a painter looking for inspiration to rise and shine through your creativity and just in a moment a beautiful landscape appears in front of you. The landscape is bewitching. Lofty mountain peaks on one side, gurgling streams on the other, lush green vegetation, fresh tint of the green trees is everywhere, leaves dancing with the rhythm of breeze that nature has bestowed on them and winding roads decked with trees from both the sides. The weather too is quite delightful. Now ask us – Is there any place like this? We would say yes, it's the Ghat view point of Wayanad which has the potential to inspire a normal person to become an artist. Located at an elevation of 700 m above the sea level, you will witness a panoramic view of the entire valley and the sunset and sunrise will take your soul away. If you are planning to visit Wayanad, Ghat View Point is a must visit place.

3. Bathery Jain Temple
Dating back to the 13th century, Bathery Jain Temple is another popular tourist spot to visit in Wayanad. Not only it is a Jain pilgrimage site but also it used to be an administrative hub. Dotted in the hills of Sulthan Bathery it is a beautiful architectural marvel belonging to Vijayanagar dynasty. Shrouded with serenity and royal past, it is a place to get close to the god to seek some divine blessings and spiritual bliss. The idol of God Mahavir is made up of granite. The carved pillars, intricate cornices, stone slab roofs give a visual delight to the tourists. It is said that in the 18th century Tipu sultan used this place to keep ammunition for his army.

4. Chembra Peak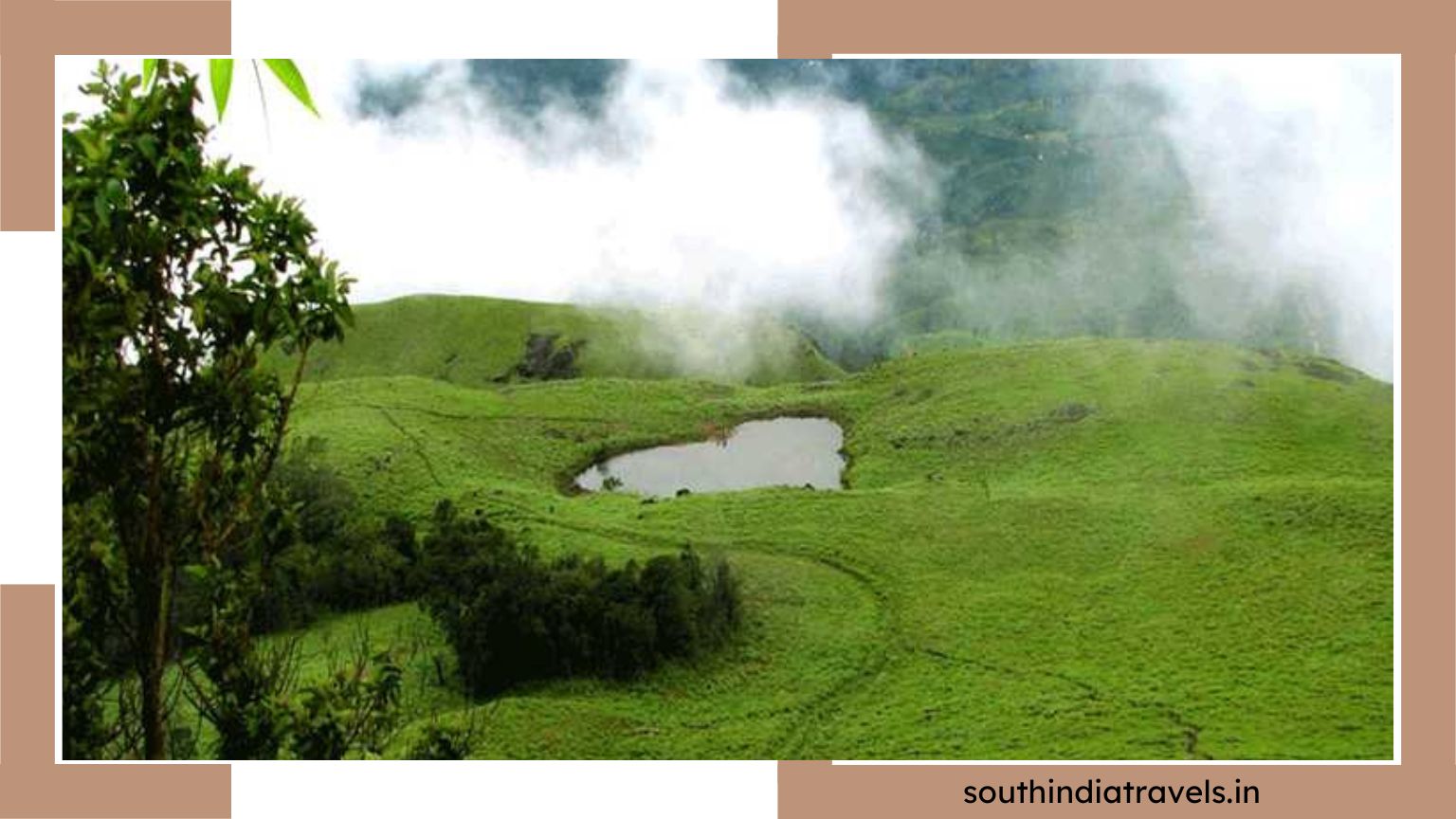 If you love adventures, then you must visit Chembra Peak in Wayanad for thrilling weekend holidays. It is a trekking paradise. It is the highest peak in Wayanad district. The delightful vistas of rare flora and fauna, small waterfalls, a heart shaped lake, lush greenery all around is a healing touch to all the toil-weary souls. You have to take permission from the forest department for trekking in this beautiful landscape. The trekking trail will lead you through emerald tea plantations. If you want to be lost in the folds of time to talk to nature, Chembra Peak is a beautiful escapade for a wonderful holiday in Wayanad.

5. Wayanad Wildlife Sanctuary
In Wayanad Wildlife Sanctuary nature is a wild spirit which will seduce your mind with its healing touch and give you a sense of thrill by showing you the wildest creatures whose soul syncs with the energy of wild nature. At times you will feel that the entire jungle resounds with the calls of wild. Located in the southern trenches of popular and mesmerizing Western Ghats. Hilly terrains crisscrossed with dense valleys will take your breath away. You will behold Asian Elephants, tigers, species of vulture, leopards, jungle cats, Gaur, Sloth bear, wild dog, Indian pangolin, sambhar deer and many more wild creatures. It is also a place to get Wild Gold Honey which is a pure wild honey collected from the sanctuary. It is one of the top tourist attractions in Wayanad for nature lovers and wildlife enthusiasts.

6. Kuruva Island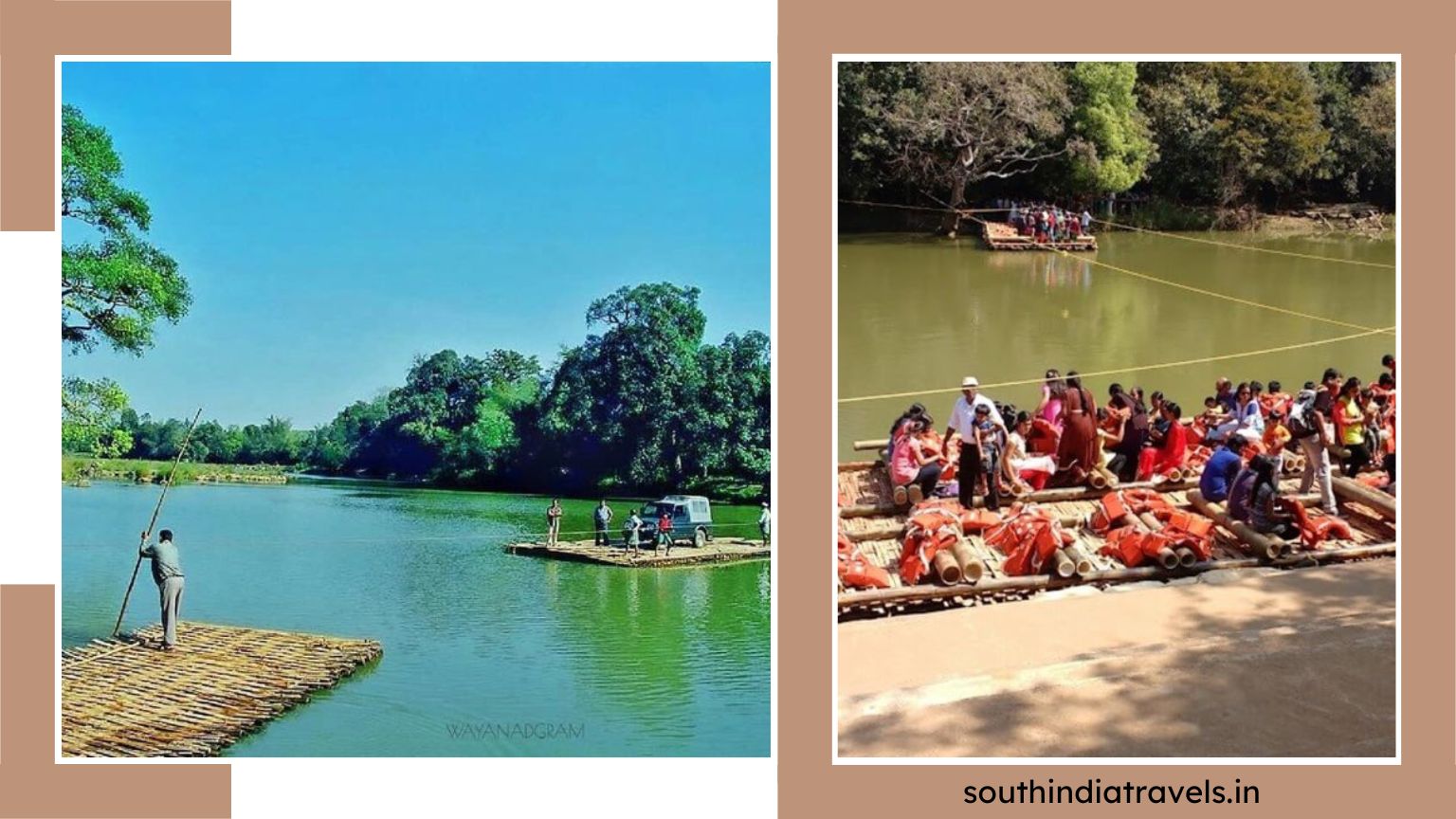 In the middle of Kabini River, there are numerous enchanting clusters of Islands decked in a protected river delta known as Kuruva Island. It is one of the best places to visit in Wayanad. This island is teeming with exotic flora and fauna. If you are looking for a place to rejuvenate your mind and body, this evergreen place has all the charm to not only heal your spirit but also seduce your senses. Here you will find beautiful bridges made of bamboo trees, rare species of trees, birds, orchids and herbal plants. If you want to fill your peaceful holidays here with some thrill then boat ride and bamboo rafting by Kerala Tourism Department will be the best thing for you. Nature walks here will be so delightful that you will cherish the moments for a long time.

7. Pookode Lake
Free your soul with the soothing flow of the pristine waters of the delightful Pookode Lake. It is one of the most popular sightseeing places in Wayanad for family vacation. It's a natural freshwater lake surrounded by dense green forests and enchanted wooded slopes. Watching the clueless flow of water, array of fishes with a childish vigor enjoying and merry making, the pleasant weather and refreshing vibes will make your day here. Your day here will be more fun and memorable with boating, shopping for handicrafts and a visit to spice emporium and if you have kids then a lovely Children Park adds delight to the trip.
8. Edakkal Cave
Get lost in the ancient times to imagine the lifestyle of your ancestors. The two natural rock formations in the cave are the center of attraction. It is believed that the rocks have been formed by a large split in the huge rock. The carvings in the rock look mysterious and delightful at the same time. Some depictions in the rocks are more than 7000 years old. The carvings belong to the Neolithic and Mesolithic Age. According to some research it is linked with Indus Valley Civilization. You have to indulge in trekking from Ambukuthi Hills to reach here. It is indeed the top tourist place to visit in Wayanad.
The aroma of coffee, the lush green landscapes all around, lofty mountain peaks will be a visual delight for you. As per the legends it is said that Lord Rama reached here and shot an arrow which pierced the mountain and as a result a deep cleft was created here. The name Ambukuthi is associated with this legend. Ambu in Malayalam means arrow and Kuthy means to pierce.
9. Lakkidi
How can you miss the beautiful gateway of Wayanad when you are looking for the most popular tourist destinations in Wayanad? Lakkidi is a green paradise in Wayanad. Surrounded by hills, streams, gorges, deep valleys and ficus trees on the roadsides. Wherever you set your eyes, the greenery welcomes you with a delightful smile. It also houses some of the most beautiful and expensive resorts and plantation stays for tourists. You have to cross a long Ghat road from Adivaram to reach Lakkidi and the entire journey will give you amazing vistas of green hills, gorges and streams etc.
10. Wayanad Heritage Museum
Located 12km from Sulthan Bathery, Wayanad Heritage Museum is a must visit place in Wayanad if only sightseeing is not your motto. This museum houses various ancient relics that are being unearthed from various places like Ambalavayal, Sultan Bathery and the forests of Wayanad, from time to time. You will get the evidence of the existence of technologically advanced civilization that existed before us. You will find weapons, stone carvings, clay sculptures, pottery of megalithic age, idols of hard and soft rocks, pictorial rock edicts and tribal artifacts dating back from Neolithic age to 12th, 16th, 17th century etc. this museum is a vast ocean of great knowledge about the times of bygone era. Be a part of it, you will cherish these knowledgeable stuffs for a lifetime.