1. Vagamon Pine Forest: Something For Nature Lovers
The first place to hit in Vagamon leaving all other tourist places in Vagamon out if you are a forest lover is the Pine Forest. A popular shooting spot for movie makers, this sparse wood is originally a manmade one. Created during the British Raj, the forest still stands overlookinf the enchanting valley. The Maramala Falls and this are the twin greatest attractions of Vagamon.
2. Marmala Waterfall: A Pristine And Unspoiled Spot
Marmala Waterfall, located along the Erattupetta route is one of the top places to visit in Vagamon. A place as pristine and unspoiled as Vagamon itself, Marmala is a 131′ waterfall nestled amidst thick greenery. Falling inside what is officially a private estate, the waterfall was an obscure spot even until a few years. The Marmala Waterfall is fast turning into one of the most visited tourist places in Vagamon.
3. Thangal Para: A Trek Up A Spiritual Place
Although recognized as a place of pilgrim, Thangalpara is one of the most beautiful Vagamon places to visit. Thangalpara, as the name goes refers to a huge rock that sits at the edge of a precipice that was once the resting place of the Hasrath Sheikh Fariduddin Baba, a revered Sufi Saint.
4. Barren Hills: For The Love Of Lush Green Meadows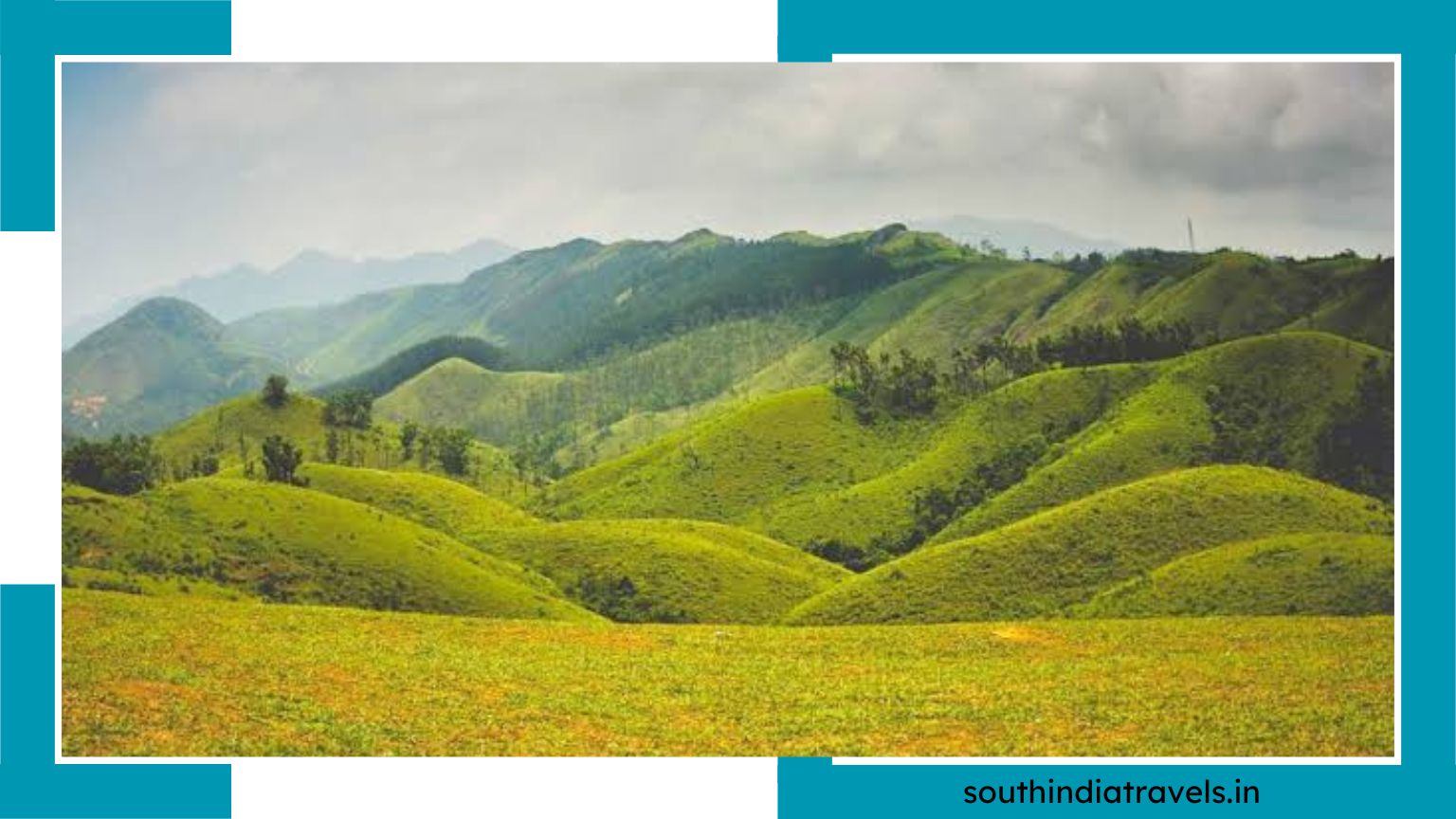 Although the name does not do much to grab the attention of the visitors, the Barren Hills of Vagamon is one of the most enticing places to visit in Vagamon. Different in each season, the hills change from lush to bare as the cycle of season rolls on. This is one place to be if you want to experience all the four seasons in Kerala.
5. Vagamon Lake: A Gorgeous Lake For Exciting Activities
The Vagamon Lake is a spectacular sightseeing location within the borders of this town. A perfect companion to this sleep, quiet town of Kerala, the lake is bordered by hilly elevations that are clothed in verdant greenery and makes for one of the places to see in Vagamon. The Vagamon Lake is not a huge one but is big enough for boating, rowing, and similar water activities. It's one of the highest-rated Vagamon tourist spots.
6. Mundakayam Ghat: Blue Peaks Touching A Gray Sky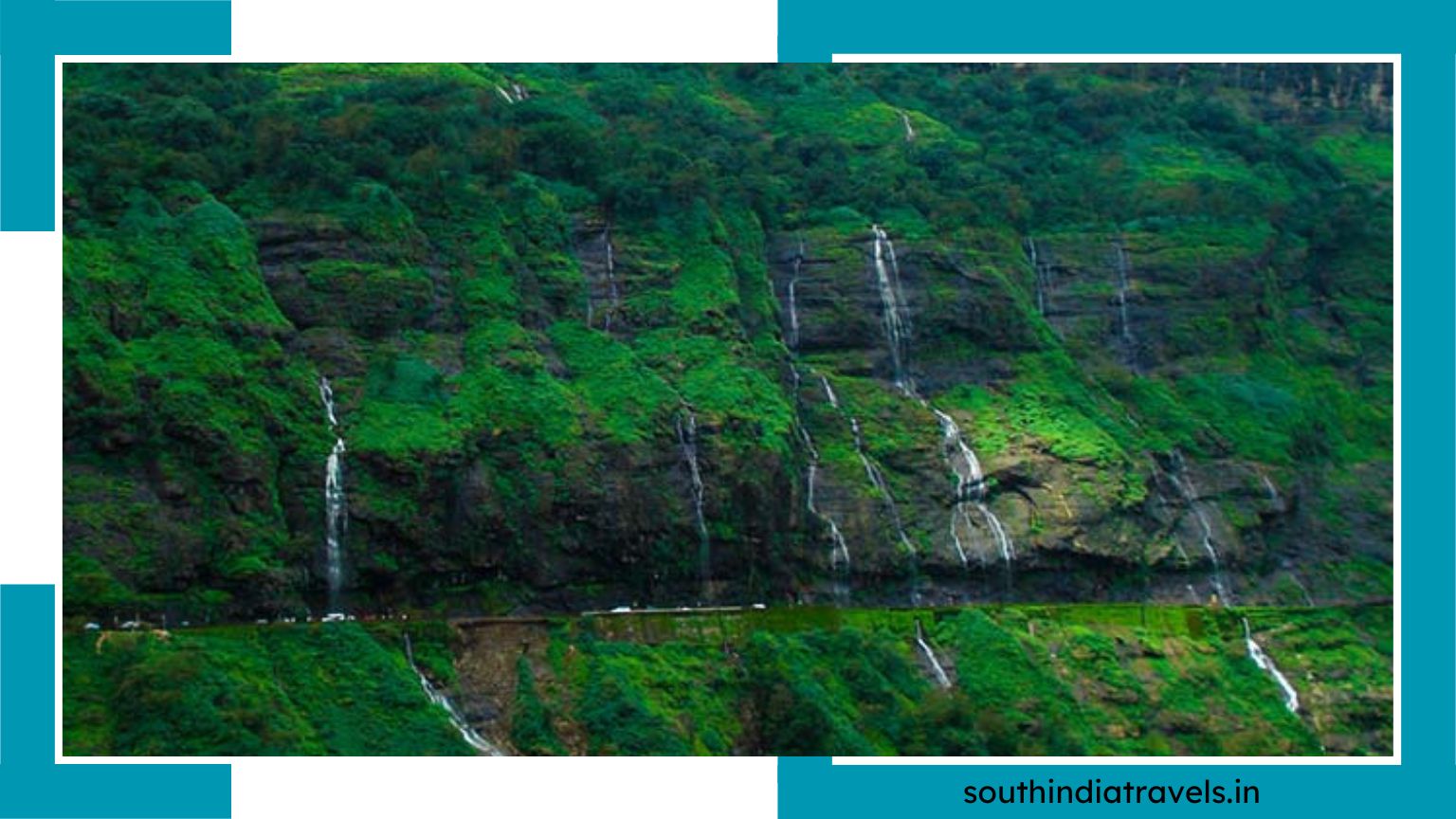 Blue peaks and above them hang a smoky grey sky. That's how Mundakayam Ghat looks most days. A popular sunrise and sunset point and one among the most highly recommended Vagamon places to visit, the rocky and unfavourable road leading up to this place makes it all the most elusive. This is also known as one of the best offbeat places in Kerala.
7. Vagamon Falls: Eye Pleasing And Refreshing
This is one of the most charming places to see in Vagamon. With lush green hills and lovely weather, Vagamon is among the picturesque places in Kerala. And Vagamon Falls accentuates its landscape even more. It's a refreshing sight to watch the white water gushing down the hill. Also known as Palaruvi, it is a favourite picnic spot for families and couples. This is also one of the most popular waterfalls in Kerala.
8. Idukki Dam: A Gorgeous Geometric Marvel
The Idukki Dam across the beautiful Periyar River is a geometric marvel. The construct of the dam which is a double curvature arch gravitates people all over the country and enlists itself as one of the Vagamon Kerala tourist places. Overlooking a scene that equals to a painter's imagination, this place is a must-see for anyone and everyone who admires nature. This is one of the most popular tourist places in Idukki. There are also several Vagamon sightseeing tours available that will take you around the best attractions in the area.
9. Kurisumala: Sacred, Pristine And Calming
The name 'Kurisumala' comes from two Malayalam words, 'Kurishu' meaning cross and 'mala' meaning mountain/hill. Kurisumala is one of the most striking Vagamon tourist spots. Perched on the hilltop, this spot features a statue of Jesus Christ holding a cross. It is also visited by pilgrims on the occasion of Good Friday.
10. Vagamon Meadows: Find Peace Among Spectacular Views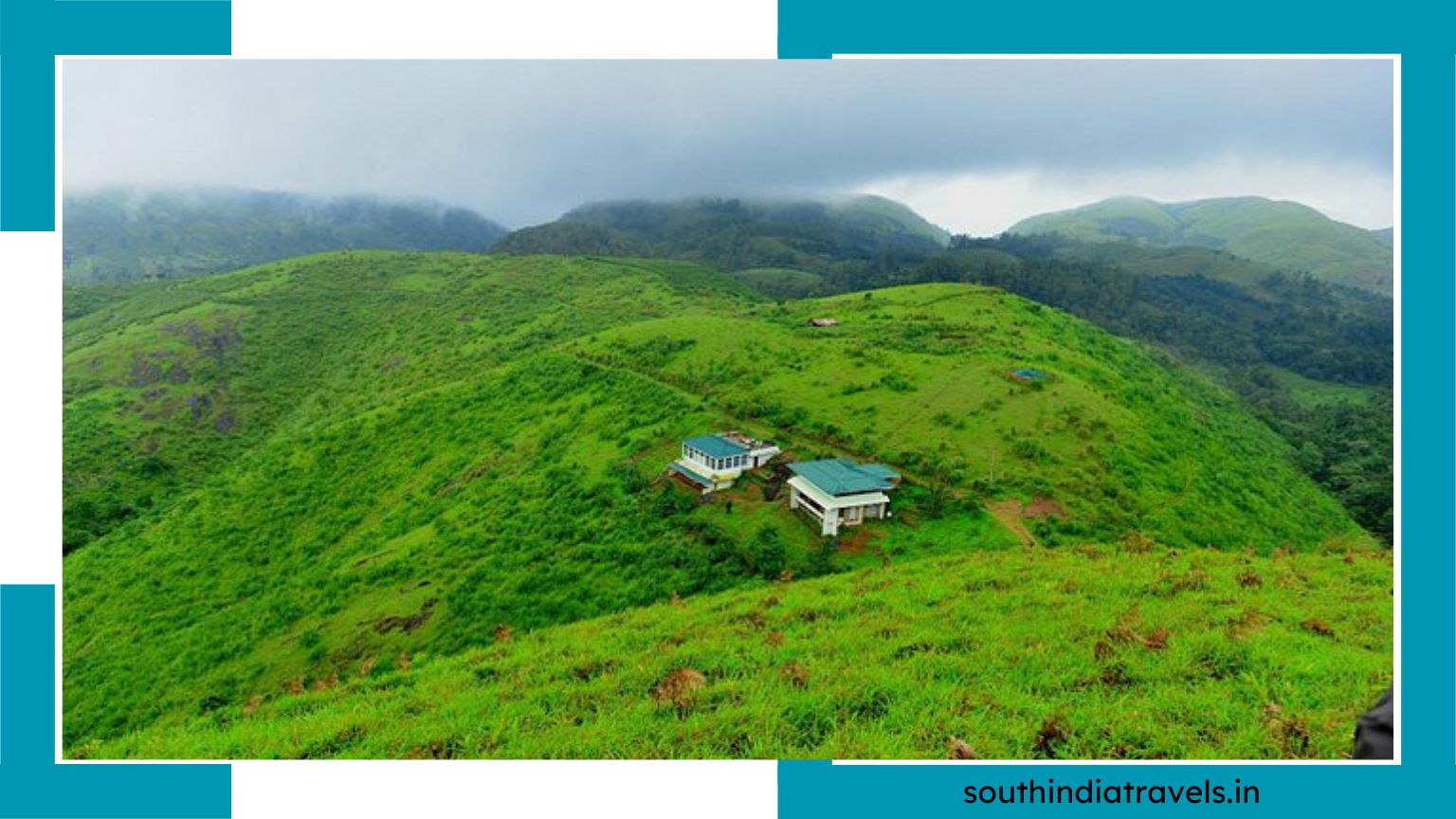 If you are looking for spectacular Vagamon tourist places that will sweep you off your feet and entrance you with its beauty then look no further. The lush greenery and scenic views of Vagamon Meadows will leave you spellbound. The misty hills with a charm of its own offers peace amidst it all.
11. Murugan Mala: Known For Its Splendid Rock Cut Temple
One of the top Vagamon places to visit, Murugan Mala is known for being home to a gorgeous rock cut temple that is dedicated to Lord Murugan. However, Murugan Mala is not just about that. The place has a spectacular terrain that makes it a great place for sightseeing and the weather conditions add to the effect.
12. Pine Hill: Actualise Walking In The Woods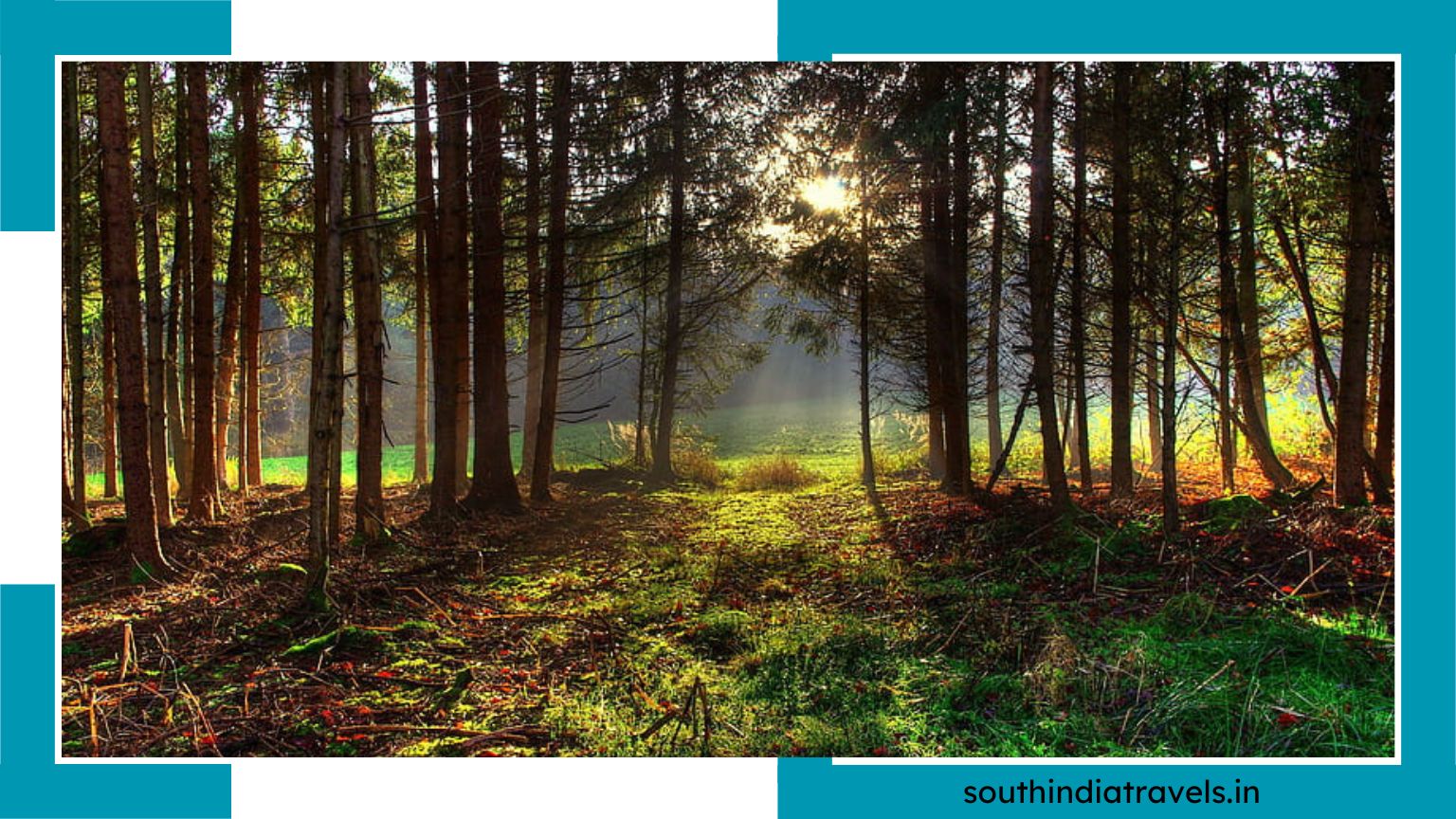 This one might not be as famous yet is one of the top places to see in Vagamon. Pine Hill will make you feel things. No kidding! The place does not offer much to see but taking a walk here will make you feel blissful and at peace. The phrase 'Walking in the woods' might become a living reality here and this region is also one of the best Vagamon tourist places you must visit.
13. Pattumalai Church: Peaceful Place
Located 32 km from Vagamon, it is among the best places to visit in Vagamon. The architectural marvel of the church attracts tourists from far across the nation. Situated on an elevation, you can enjoy the gorgeous view of the plantations from here. It is a peaceful escape and a wonderful place for meditation on your trip to Vagamon. This place is also surrounded by some of the best heritage destinations in Kerala.
14. Ulipooni Wildlife Sanctuary: Popular Picnic Spot
Ulipooni Wildlife Sanctuary is an ideal escape from the hectic urban life. Located 10 km from the city centre, the serene atmosphere makes for a perfect picnic spot. The sanctuary is home to many animals including elephants and tigers. You can also enjoy a boat ride here and have a memorable day out on your trip to Vagamon. It is indeed one of the best tourist places in Vagamon.