1. Raja Raja Cholan's Memorial
Located in the quaint village of Udayalur in Kumbakonam, Raja Raja Cholan's Memorial is dedicated to the great ruler of the Chola dynasty called the Raja Raja Chola I. This brave ruler expanded his territory till Sri Lanka and was a famous ruler. It is believed that Udayalur was the place where Raja Raja Chola peacefully rested in the end days of his life. Though the circumstances of his death are unknown, a memorial was built in Udayalur village under a tree to commemorate his death.
2. Adi Kumbeswarar Temple
Kumbakonam is known as the Land of Temples and any visit to this town will be incomplete without exploring the most beautiful temple. Adi Kumbeswarar Temple is one of the most popular places to visit in Kumbakonam and was built while the Chola Dynasty ruled. The main deity worshipped in Adi Kumbeswarar Temple is Lord Shiva and you can spot a lot of pilgrims at this temple. A Lingam was made in the temple that represented Adi Kumbeswarar or Lord Shiva. This temple has an iconic structure and you can witness the mesmerizing lingam at the main shrine located in the center.
3. Nageswaraswamy Temple
Considered as one of the prettiest places to visit in Kumbakonam, Nageswaraswamy Temple was constructed by Aditya Chola in the 9th century. Lord Shiva is worshipped in the form of Nageswaran in this temple. Nageswaraswamy Temple is a paragon of building technology, astronomy, and architecture style followed in the Chola Dynasty. This temple is one of the main Shiva temples in Kumbakonam where the Mahamaham festival is celebrated. To calm your body and mind, you should visit this temple in the morning and attend the morning prayer.
4. Mahamaham Tank
Situated in the heart of Kumbakonam, Mahamaham Tank is the largest tank in Tamil Nadu. Being one of the most famous places to visit in Kumbakonam, Mahamaham tank attracts a lot of travelers every year. On the Masimaham festival, around 1 lakh tourists visit this tank. This festival is celebrated in a grand way at the Mahamaham Tank in Kumbakonam. Shaped as small springs, this tank has 21 wells and each of these wells is dedicated to a god or goddess. To attend the Masimaham festival you must visit this town in February or March. Kumbh Mela festival is another wonderful festival that is celebrated at this tank once in every 12 years.
5. Kasi Viswanathar Temple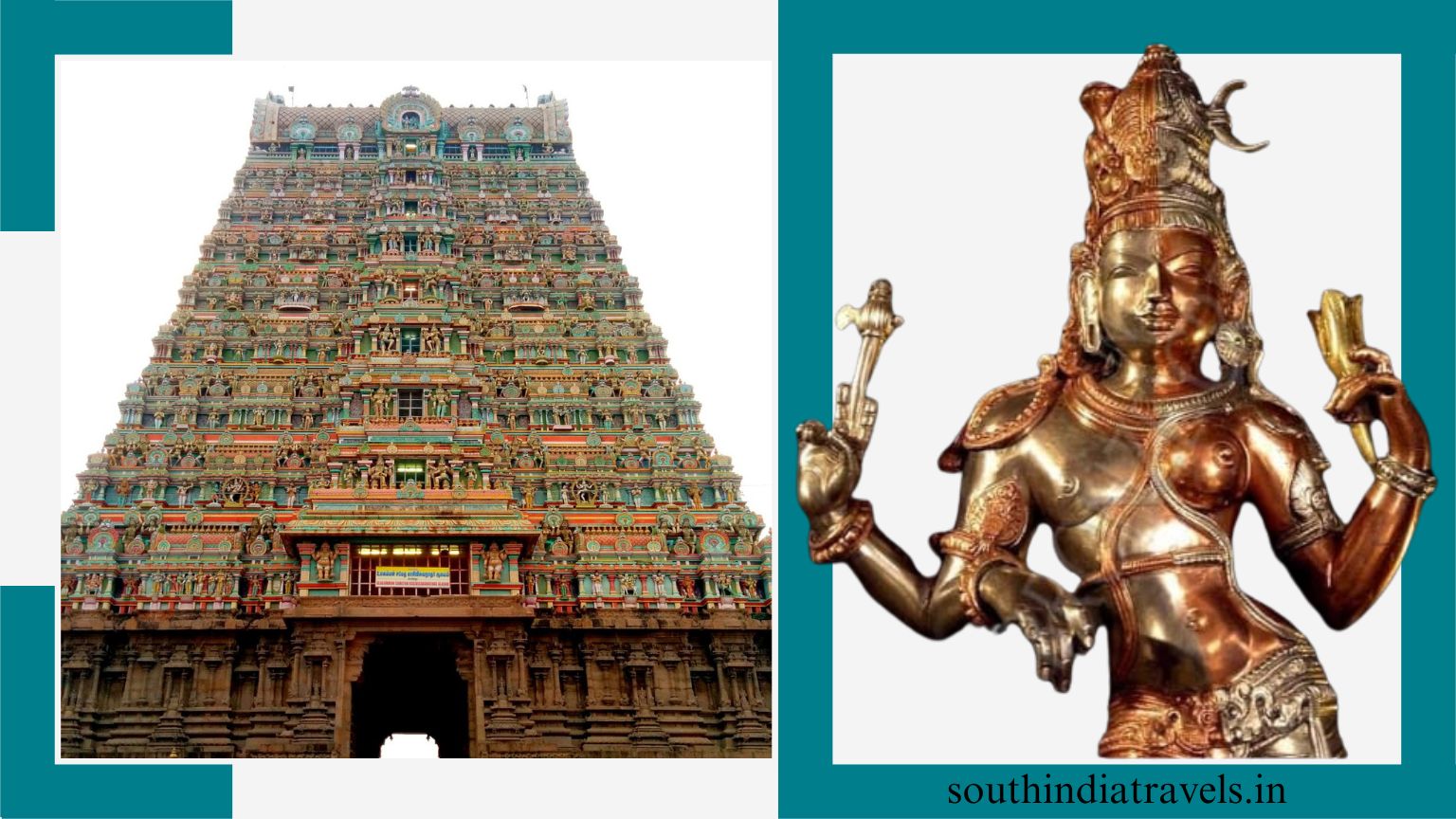 Kasi Viswanathar Temple is another ancient temple that deserves a spot on your list of places to see in Kumbakonam. Located on the banks of Mahamaham tank, the presiding deity in this temple is Lord Shiva and he is worshipped as Kasi Viswanathar. An idol of goddess Parvati or Visalakshi is also present at this temple. Kasi Viswanathar temple is locally known as Nava Kanniyar' temple and is a serene place where you can meditate in the morning or evening. Attend the evening aarti, and meditate to replenish your soul.
6. Sarangapani Temple
Sarangapani Temple in the Thanjavur locale of Tamil Nadu pays an ode to Lord Vishnu. This destination is just 2.4 km from the railroad station at Kumbakonam and you can take a cab or taxi or local transport to arrive at this temple from the station. This is considered as one of the 108 Divya Desams in the Hindu culture and the 12 holy people, otherwise called alwars, have sung many commendations of the sanctuary in their works. This place is also one of the key temples of Maha Vishnu in southern India.
7. Arulmigu Chakrapani Swami Temple
Located at a distance of 2 km from the Kumbakonam Railway Station, Chakrapani Temple is a Hindu temple where visitors can observe prayers dedicated to Vishnu situated in Kumbakonam.
8. Airavatesvara Temple
This Hindu temple of Dravidian is situated in the town of Darasuram, close to Kumbakonam in Tamil Nadu. Constructed by Rajaraja Chola II in the twelfth century CE is a UNESCO World Heritage Site.
9. Thenipuriswarar Temple
Thenupuriswarar Temple is an establishment that pays an ode to God Shiva situated and located near the town of Patteeswaram. While the primary deity that people worship in this temple is Patteeswarar or Thenupuriswarar, there are also ceremonies dedicated to Goddess Parvati or Palvalainayagi.
10. Swamimalai Murugan Temple
Swamimalai Murugan Temple is a Lord Murugan sanctuary in Swamimalai close to Kumbakonam. Nestled on the banks of a feeder of the Cauvery river stream, it is one of the Arupadaiveedu, one of the six principle habitations of Lord Murugan.