1. Chaparai Waterfalls
Also known as the Dumbriguda Falls, it is one of the most breathtaking places to visit in Araku Valley which is encircled by green forests on all sides. Located at a distance of about five kilometers from the valley, Chaparai waterfalls is an ideal place for those who are planning on a fun day out with family, and friends. This is amongst the best places to visit in Araku. This is known for offering refreshing experiences in Araku during summer.
2. Ananthagiri Hills
Located at a distance of 26 km from Araku Valley, Ananthagiri hills is a small hill station that is nestled between Araku and Vizag. Being one of the most beautiful and important hill stations of Andhra Pradesh, one will find coffee plantations and waterfalls which looks so gorgeous together. The site is amongst the best attractions of the Araku valley tourism.
3. Padmapuram Botanical Garden
Being one of the most significant parts of Araku Valley's historical past, one can witness the most rare flowers and trees at Padmapuram Botanical Garden that are hard to find anywhere else. Not just that, during World War II, this is the place from where the soldiers got their vegetable supplies. However, the garden was later turned into a fully-fledged botanical garden that also featured beautiful tree huts.
4. Araku Tribal Museum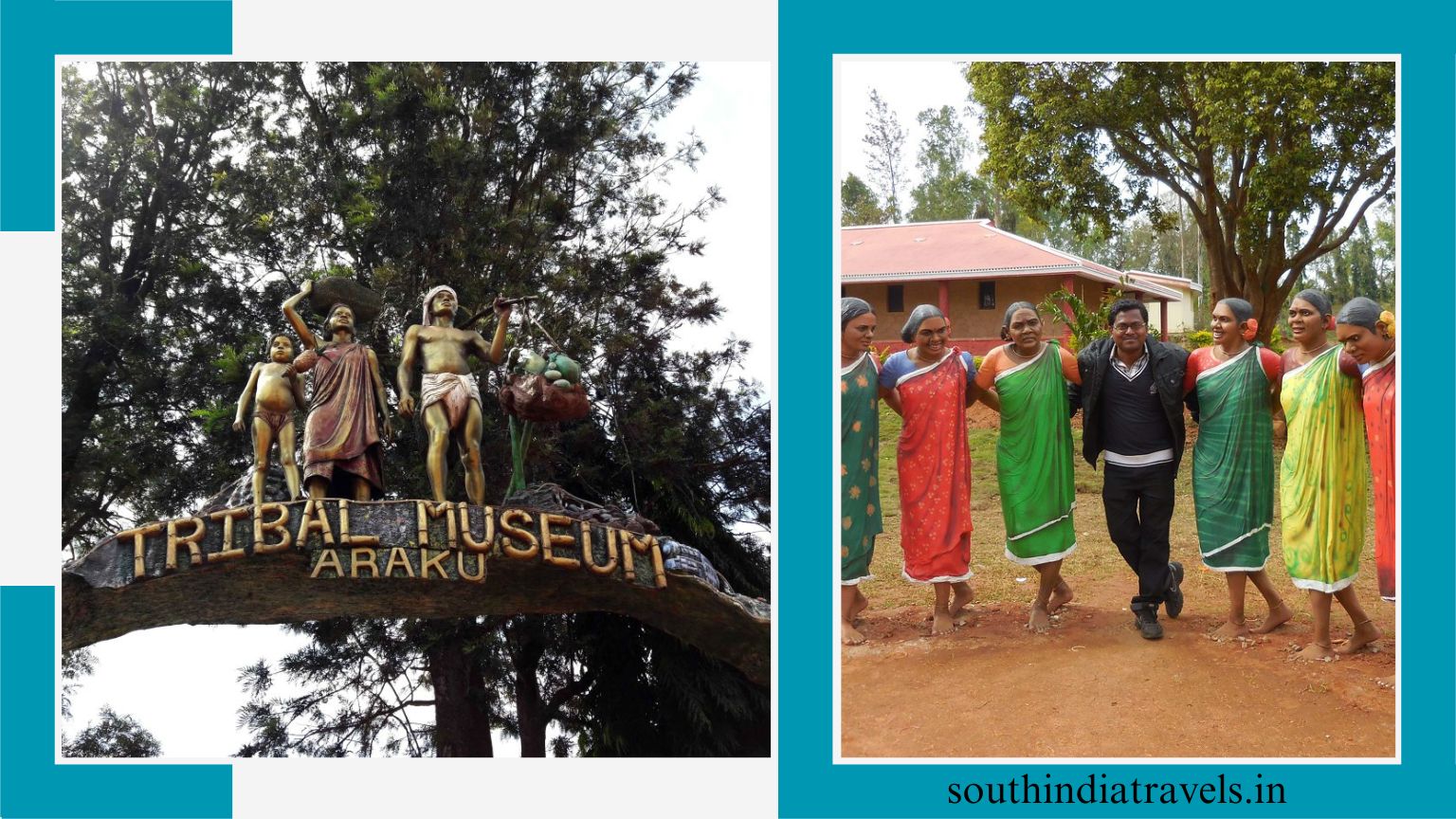 For the culture vultures whose quench for learning more about new cultures and traditions is never ending, the Araku Tribal Museum is an ideal place for them. Tribal Museum is one of the most popular stops as the place is created for making people aware of the Araku Valley's lifestyle and culture by taking them through its historical past.
5. Borra Caves
Considered to be one of the best experiences to indulge in during one's visit to Vizag, Borra Caves are the largest caves in the country that are located at a height of around 705 meters. Dating back to 1807, these caves are made of karstic limestone whose real beauty can be witnessed in natural skylight.
6. Bongulo Chicken
Go to Araku Valley and not try the local delicacy? No way! The popular getaway also happens to be an ideal place for those who like to taste the best Bongulo Chicken – the famous dish of Araku Valley. Famous for being prepared with a unique cooking method, one can also try Madugula Halwa, and Teepi Avakaya too!